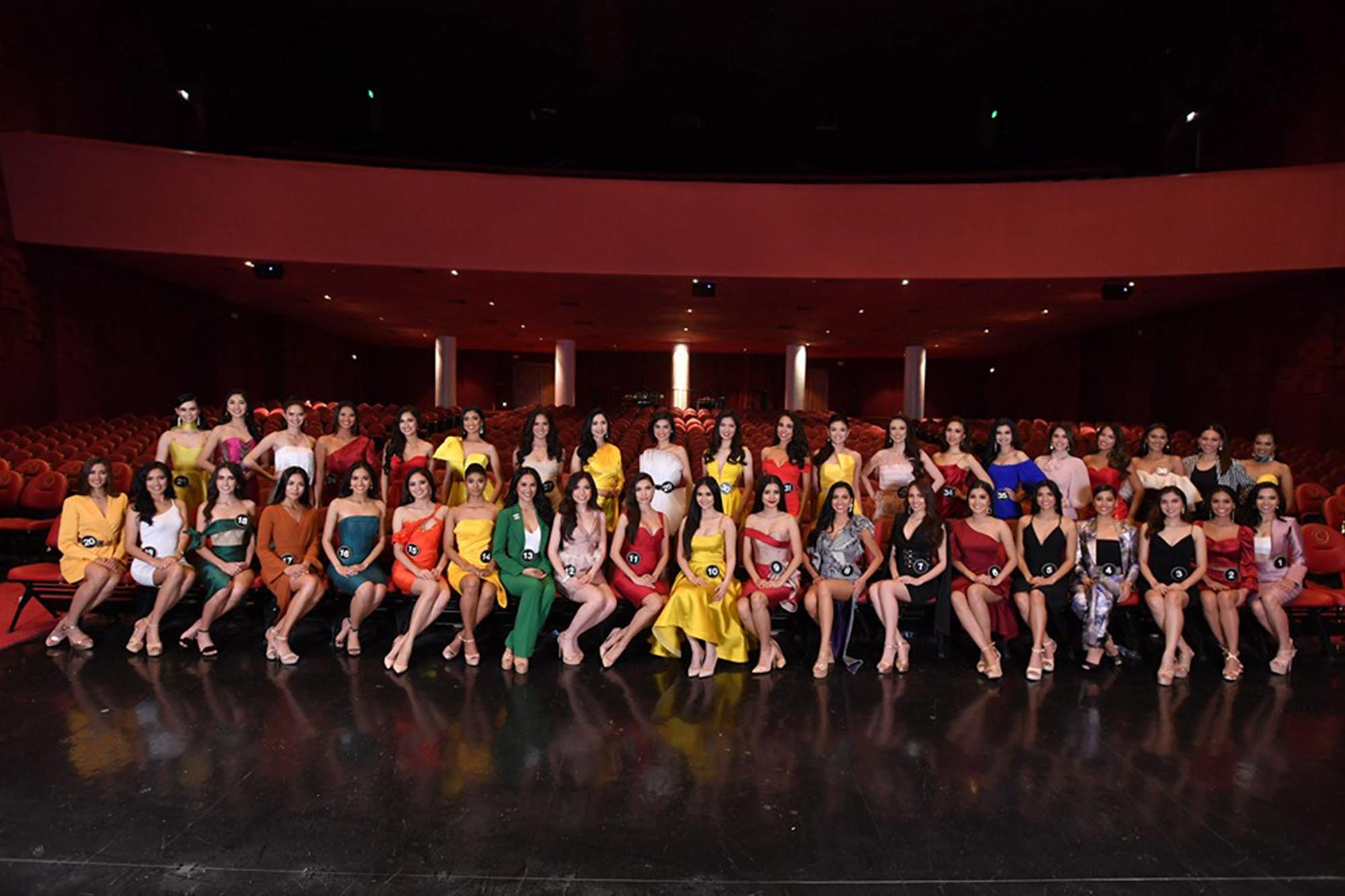 About the pageant
The Binibining Pilipinas beauty pageant is one of the most anticipated competitions in the world. Launched in 1964, the yearly quest has become the country's biggest and most anticipated beauty event, with hundreds of aspirants participating from all over the Philippines.
Young Filipina aspirants undergo a rigorous selection process, setting apart those who exemplify the true Filipina beauty -- those with innate poise, grace, and intelligence. Winners are bestowed beauty titles that make them eligible to serve as official Philippine representatives in renowned international pageants.
Winners of the celebrated beauty titles will join Miss Universe 1969 Gloria Diaz, Miss International 1970 Aurora Pijuan, Miss Universe 1973 Margie Moran, Miss International 1979 Melanie Marquez, Miss International 2005 Precious Lara Quigaman, Miss International 2013 Bea Santiago, Miss Supranational 2013 Mutya Datul, Miss Universe 2015 Pia Wurtzbach, Miss Globe 2015 Ann Colis, Miss International 2016 Kylie Verzosa, Miss Universe 2018 Catriona Gray, and Miss Intercontinental 2018 Karen Gallman in an impressive roster of Filipina beauty queens that the illustrious pageant has produced.
The pageant serves as a fund-raising activity for projects that would benefit orphans, indigent families, and other less fortunate members of Philippine society. This gives young Filipinas the opportunity to become part of various humanitarian missions in the country.
About the organization
The annual Binibining Pilipinas pageant is a project of the Binibining Pilipinas Charities, Incorporated (BPCI), a non-stock, non-profit organization founded by its chair, Stella Márquez Araneta. The pageant is BPCI's primary instrument in accomplishing its mission of spreading peace and love across the nation.
BPCI has been a key partner in nation-building for over four decades, providing skills training, educational workshops, mission work, and other relevant services for the marginalized sectors of the community. In cooperation with the Department of Social Welfare and Development (DSWD), BPCI donates its earnings to a string of institutions such as orphanages and daycare centers.
It is committed to helping in times of calamities, with Binibining Pilipinas candidates and titleholders actively joining in relief operations by donating goods and creating public awareness for assistance. Among BPCI's most memorable relief operations include the visit at refugee camps in Pampanga during the 1991 Mt. Pinatubo eruption to help affected ethnic tribes, and the global donation for the MTV Asia Aid Event for those affected by the 2004 Indian Ocean tsunami.
Other BPCI endeavors include: organizing welfare programs at the Barangay Soccoro Day Care Center, Philippine General Hospital Pediatric Cancer Unit, and Philippine Children's Medical Center; volunteering in building houses for the poor through Habitat for Humanity; offering relief assistance and inspiration to wounded soldiers at the AFP Medical Center; bringing indigent children at the Disney on Ice Charity Show and other Christmas shows every December; spending time with animals undergoing rehabilitation at the Philippine Animal Welfare Society (PAWS) and donating food to the group; and spreading awareness about surgeries and treatments available for kids with cleft palate and cleft lip together with Smile Train.